Skip to content
Property Management Done Differently
From finding quality tenants to managing and maintaining your rental property, our team at Residential Leasing Group are ready to take the stress of property management off your mind. Having worked with Calgary property owners for over 30 years, we are committed to providing your high-end rental property with the time, attention, and care it deserves.
What We Do Better
Marketing, leasing, and managing properties.
At Residential Leasing Group, our exclusive focus is property management. Unlike other real estate brokerages, we do not buy or sell properties. Instead, we are fully committed to making sure that your property is a worthwhile investment for you.
Connecting quality homes with quality renters.
We have long-standing relationships with tier-one corporations often looking to relocate employees to Calgary's premier neighbourhoods. By working with our corporate network, we can help you find a renter that is responsible, ready to rent for longer periods, and respectful of your home and community.
Specialist guidance for landlords.
With over 30 years of experience in property management, we can provide you with specialist advice on things like what to do if you own a Canadian rental property as a non-resident, and how to maximize your property investment in a premier neighbourhood.
About Us
Residential Leasing Group was established in 1986, and we have been proudly serving landlords and tenants ever since.
As a fully licensed brokerage, we comply with all Alberta Real Estate governing bodies' rules, regulations, and code of ethics and conduct. We are regulated by the RECA (Real Estate Council of Alberta), and as a brokerage in good standing, we ensure that our agents are licensed and remain current through ongoing industry-related training.
Meet the Management Team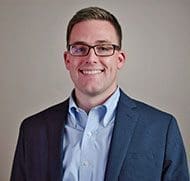 Brad Currie
Broker / President
With wide-ranging experience in property management and real estate brokerage, Brad is actively engaged in the leadership and management of Residential Leasing Group Inc. Innovative and detail-oriented by nature, Brad ensures the values of integrity, trust, and exceptional customer service are paramount in all aspects of the business. Brad is proud to work with a vibrant professional team, who share his passion and work diligently to maintain a standard of excellence.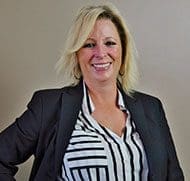 Patty Adolph
CFO/Associate
With over 25 years of experience in property management and non-resident taxation, Patty has overseen all accounting controls and managed Residential Leasing Group Inc. financials from the inception of the brokerage. With a focus on accuracy of reporting and compliance with industry standards, coupled with her specialized expertise in non-resident taxation, Patty is a trusted resource for financial guidance and future planning for RLG Inc. and our property owners.
Client Reviews